Twitter and its new owner, billionaire and Tesla CEO Elon Musk, is currently under fire following a decision that will effectively make the social media platform a dubious source of information – or so detractors of the social media giant under new management says.
On Saturday, the company started advertising its paid subscription service through Apple's app store, making anyone who pays $7.99 per month have a verified account.
This is in line with Musk's plans to overhaul the verification system that was implemented prior to his takeover.
Some experts believe that even though the process is far from perfect, it helped 238 million daily users make sure they get information from authentic and reliable sources.
As this comes within few days before the upcoming U.S. Elections, President Joe Biden minced no words in expressing his thoughts about the new Twitter daddy.
On Friday, Biden claimed that Elon Musk had acquired Twitter for spreading false information. At a charity event, Biden made the following remarks, as quoted by Reuters:
"Elon Musk goes out and buys an outfit that spews lies all across the world… There's no editors anymore in America… How do we expect kids to be able to understand what is at stake?"
Why The Small Blue Twitter Check Is Such A Big Deal
A verified Twitter account is one that possesses a small blue check mark that follows right after the handle (username).
Prior to this "in principle selling of verified accounts", as even individuals that will sign up for the first time now will also get that special mark, the company would engage in rigorous process to determine if a user is authentic and is exactly who (or what) he or she claims to be.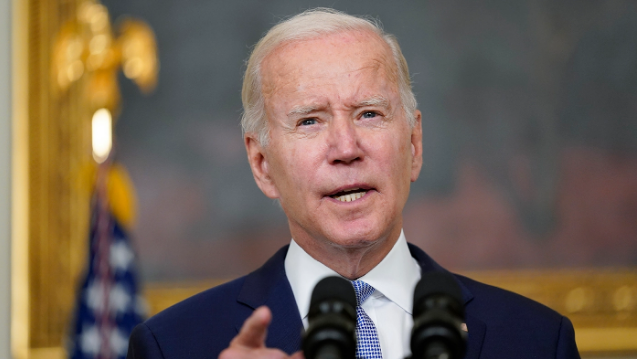 Elon Musk overhauls Twitter's verification system by launching a new subscription service [Dado Ruvic/Illustration/Reuters]
Currently, Twitter has 423,000 verified accounts, many of which are rank-and file journalists from different countries across the globe. Other personalities who have the blue check mark on their accounts include politicians, celebrities, athletes and influences.
At the time of this writing, those who are already "verified" have not reported losing their exclusive privilege as Twitter hasn't addressed that part of the equation yet.
There are experts who express their worries now that practically anyone with capacity to spare $8 of their money every month can claim they are authenticated by the social media platform.
This could cause confusion and will make it easy for anyone to spread fake news or misinform the public.
$20 a month to keep my blue check? Fuck that, they should pay me. If that gets instituted, I'm gone like Enron.

— Stephen King (@StephenKing) October 31, 2022
Why Some People Are Angry, Including The Dogecoin Community
American fiction author Stephen King had some unsavory words and in an ironic manner, used Twitter to express his dismay regarding this matter.
King wasn't happy about the prospect of having to pay $20 just to keep his blue check and went as far as saying that the company should pay him instead. He then ended his sentiment with a threat saying that he will leave the platform if this plan pushes through.
Meanwhile, the Dogecoin community may also have some bone to pick with Elon Musk as some of his future plans for his new company are starting to hurt DOGE.
Although there are no official statements released yet, there are circulating reports that crypto wallet and integration projects of the social media platform were put in hold.
This affected Dogecoin, which currently trades at $0.123 according to tracking from Coingecko, and declined by 10% shortly after the development was reported by numerous news sites.
DOGE market cap  at $16.5 billion on the weekly chart | Featured image from The Financial Express, Chart: TradingView.com