The federal government is taking steps towards addressing bias in the home-appraisal process, after media reports and a new documentary series surface instances of bias and undervaluations.
Marcia L. Fudge, secretary of the U.S. Department of Housing and Urban Development, on Thursday said that through the Federal Housing Administration, HUD was creating a process that people who are seeking FHA financing can use to ask for a review of their appraisal, if they feel like their results have been skewed by racial bias.
"Having your home undervalued is bigger than just a number on a page. It can be the difference between getting a home, a loan — or not," Fudge said during a Brookings event that focused on racial bias in home appraisals.
"It can determine whether your children or your children's children have access to broader and better opportunities," she added.
"Make no mistake. These gross racial disparities are byproducts of systemic racism, including the lasting legacies of slavery, Jim Crow, segregation, redlining and other policies that not only targeted Black people and other communities of color, but [ones] that live on during the home valuation process," U.S. Representative Maxine Waters said during the event.
During the event, the ABC Owned Television Stations
DIS,
-0.54%
documentary series, 'Our America: Lowballed' was screened.
A couple that owned a home in Marin City, Calif., was featured in the documentary series. They shared that their home's value jumped over 50% after a white woman stepped in and made it look like her home. The home was appraised for roughly $500,000 more. The couple was Black.
"It's not the countertops, it's the view, it's not the floor, it's not the fireplace," Tenisha Tate-Austin, the homeowner, said in the film. "Because three weeks later, those are all valued more. There was something else that made it less of a value."
For the average homeowner selling their home, the appraisal process is a critical but a run-of-the-mill step. But for people of color, it's not as straightforward, and highlights bias in the system.
The problem appears to be nationwide: "Black borrowers refinancing their home on average received a slightly lower appraisal value relative to automated valuation models," according to a report by Fannie Mae
FNMA,
+1.86%
published last February. Fannie analyzed 1.8 million appraisals between 2019 and 2020.
"Homes owned by white borrowers were more frequently overvalued than homes owned by Black borrowers," the report added.
At the same time, six states, including Georgia, Louisiana, South Carolina, North Carolina, Mississippi, and Alabama, accounted for nearly 50% of overvalued homes owned by white people, and that were in majority-Black areas, Fannie said.
"It is unacceptable that in 2023, appraisal bias and discrimination are still a reality for homeowners and communities of color, despite federal laws, like the Fair Housing Act, that prohibit such practices," Waters said.
"Home ownership is undeniably a cornerstone of the American dream," she said.
"Unfortunately as housing grows increasingly expensive …owning a home is more further out of reach than ever before," Waters said.
"The gap in homeownership between Black and White households has remained almost unchanged for 120 years," Jason Richardson, senior director of research and evaluation at the National Community Reinvestment Coalition, said in a separate report that looked at the mortgage market.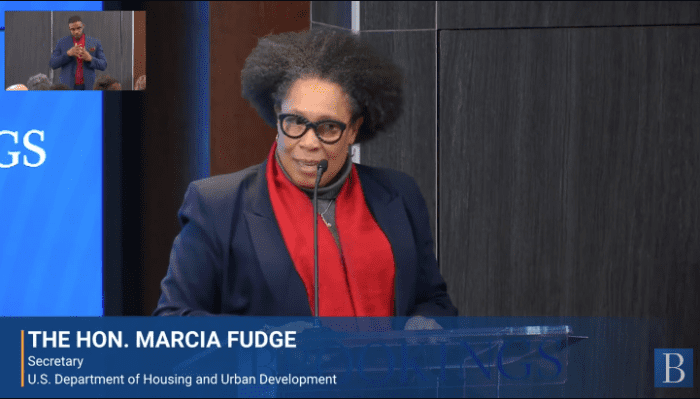 Red flags to watch out for
If you're a homeowner, who is a minority, and are selling your house, Jillian White, an appraiser based in New York City suggested a couple of red flags to watch out for.
First, look at the value of the other homes in the neighborhood, White said. "The first red flag is when the value comes in below expectations," she explained.
Then do a close read of the report, going through each section carefully. "In the appraisal report, there is a section where the appraiser makes adjustments. That's where the bias will show itself," White said. "There's a lot of discretion and a lot of flexibility in those adjustments."
"The economic consequences are real and they are clear," HUD's Fudge said. "This has been yet another signal to Black and Brown communities that our systems do not see us as equals."
"As we continue to push for legislative and administrative reforms to overhaul this broken system, it is critical that people continue to report potential discrimination and share their stories," Waters added.
Are you a homebuyer, seller, realtor or mortgage broker? Reach out to share your story with MarketWatch's housing reporter Aarthi Swaminathan at aarthi@marketwatch.com